EYELAB Melakey Whitening Cream 50ml
Description
Take care of pigmentation and blemishes on your face and body with one melakey whitening cream!
It is a whitening cream that has passed all human application tests in 2 weeks. Contains 5 whitening ingredients
Relieve freckles & freckles on the face, armpits, groin, knees, etc. Improving blemishes, freckles, etc Improvement of melanin coloring
Improvement of pigmentation Smooth, creamy cream formulation with good absorbency
Human body application test completed. Available in the whole body
How to Use
Take a suitable measure in the morning and evening and spread it gently along with the skin texture.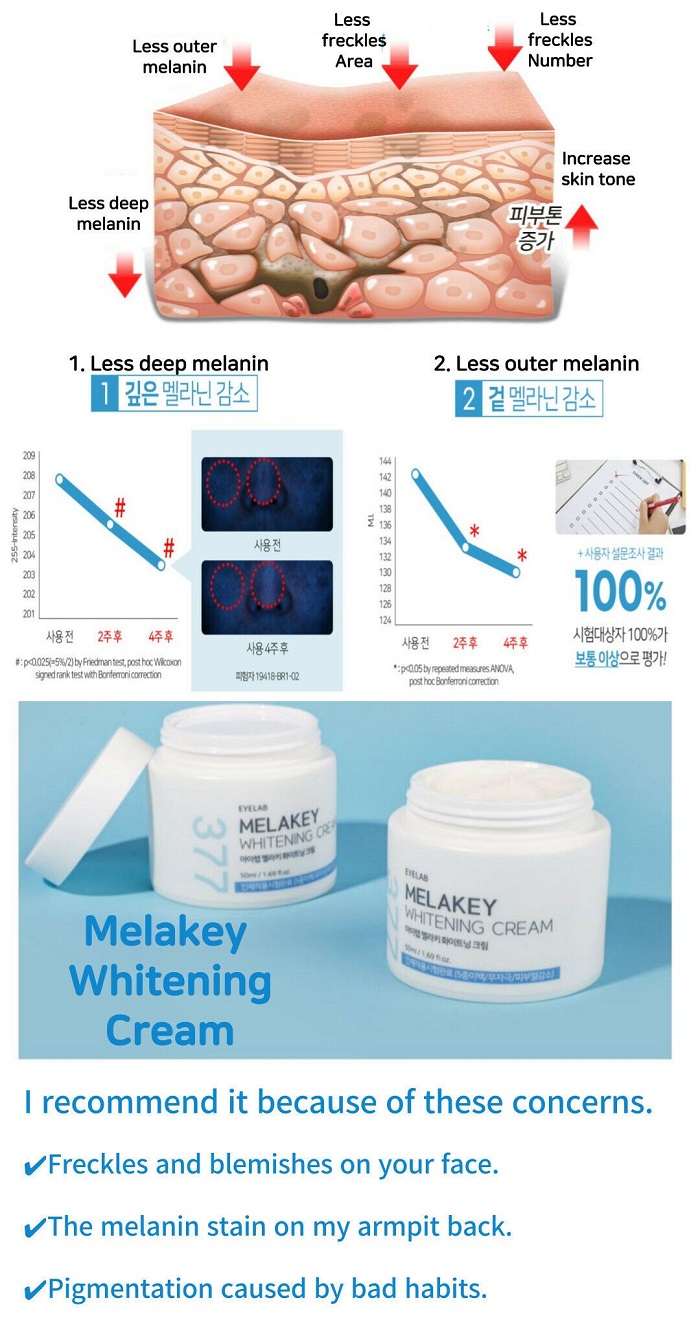 Ingredients
Purified water, ice plant extract, edelweiss flower/leaf water, glycerin, vegetable oil, shea butter, butylene glycol, xylitol, sodium acrylate copolymer, tranexamic acid, safflower seed oil piperonyl esters, panthenol