LUNA Muted Shade Brush Liner Shadow 01 0.5g
Description
The tip length can be adjusted to create a more elastic look.
The color goes well with cool skin tones.
Colors
Shadow 01: A soft and pale brown shade.
Latte Brown 02: A soft milky brown color.
Rustic Brown 03: Rusty but deep classic brown.
Fog Grey 04: Muted grey in cold air.
* You can turn on subtitles by clicking the CC icon at the bottom of a YouTube video and the introduction of the product starts at 05:50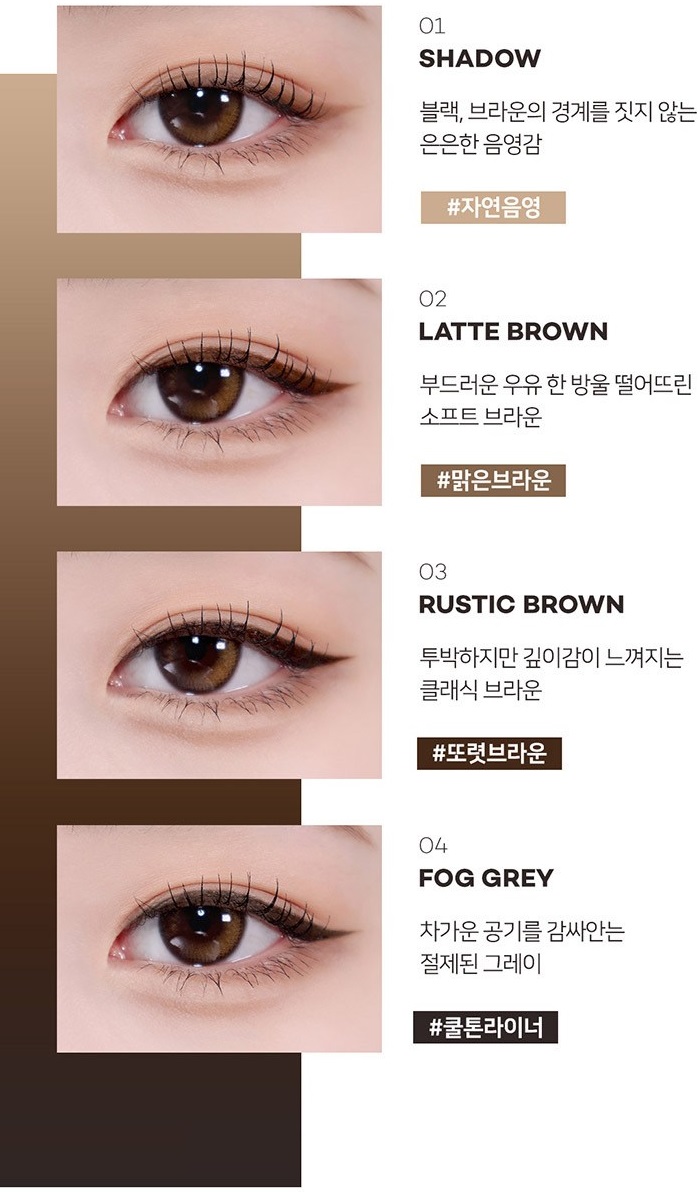 Ingredients
Shadow 01
Water, Acrylates Copolymer, Butylene Glycol, Ethanol, 1,2-Hexanediol, PEG-40 Hydrogenated Castor Oil, Iron Oxide Red, Disodium EDTA, Carbon Black, Steareth-20, Sodium Polyacrylate, Ammonium Acrylates Copolymer, Phenoxyethanol